Waltari – Yeah! Yeah! Die! Die! (Death Metal Symphony in Deep C)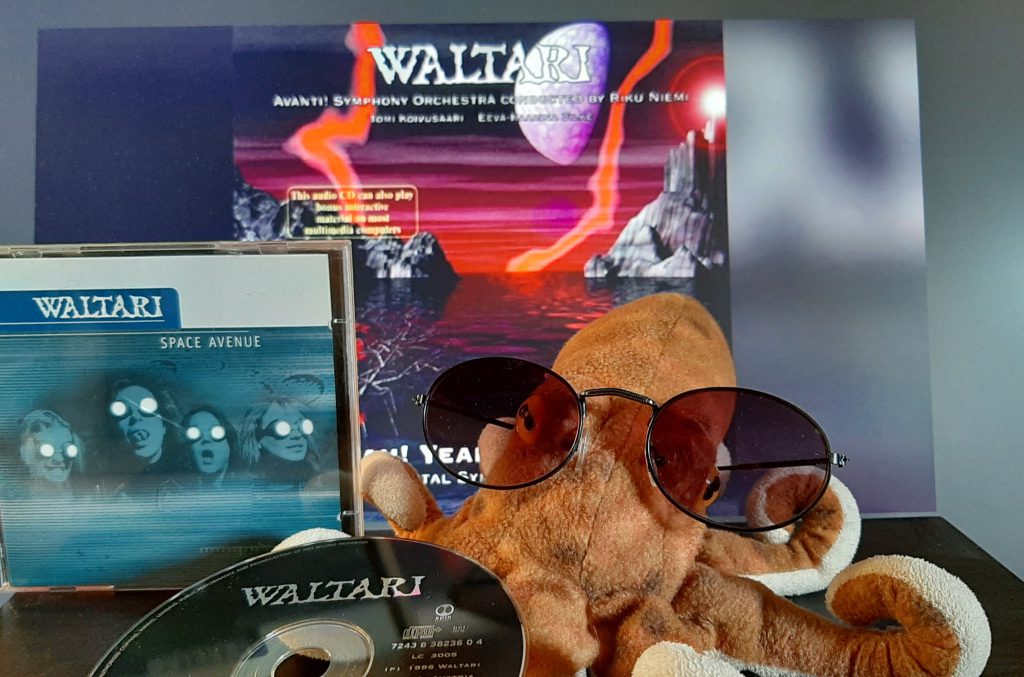 They're from Finland. Need I say More? Waltari managed to bring fun into Death Metal before and toyed with stretching the genre's boundaries as if they were merely some gooey stuff. This time they really stretched it further than most did… The quartet added not only an extra growler for an extra dose of metal, but also an array of electronics including drum machines and Hip Hop rhythms and a little Rap. Not Crossover enough? How about an orchestra? And hey, while we're at it, let's throw in a professional opera singer. By now, this is totally over the top. So, how about toning it down by adding Techno and making it a concept album?
Granted, there are some parts that seem too long and too stretched but if it is just for the 4:45 minute song "Move"…
Imagine this: Dark and deep strings build a rhythm over which Singer KIärtsy Hatakka raps (with some odd "Yo! Man!", while the grande voice of Eeva-Kaarina Vilke sings an operatic chorus. Its start is pretty weird and seems almost involuntarily silly, but then the song builds up, higher and higher to unknown heights and epic greatness that sends shivers down my nonexistent spine. This song alone is an absolute masterpiece!
Give it time. It might start on a ridiculous note but ends up being overwhelming.